Welcome to the Tom Clark Solutions weekly roundup!
Here is where we'll keep you informed on what is happening in Nevada politics.
---
Candidate filing is over! The last day to file for public office was March 18.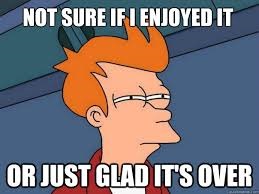 Below is a breakdown of how many people filed this year:
54 people filed for federal office,
60 for statewide office,
48 for state senate, and
159 for state assembly
for a total of 321 candidates!

If that sounds like a lot of people vying public office, that's because it is. According to official records from the Secretary of State's office, this year's gubernatorial race will have the most crowded primary field Nevada has seen in at least six decades: 15 people are seeking the Republican gubernatorial nomination, two for the Democratic nomination (after Tom Collins filed to primary incumbent Gov. Sisolak), three non-partisan candidates, and one Independent American for a total of 22 people throwing their hat in the ring to be Nevada's next governor. 

Though candidate filing is officially over, the dust has not settled. Candidates have until March 29th to Though candidate filing is officially over, the dust has not settled. Candidates have until March 29th to withdraw their candidacy. Some may even switch races. Who will stay? Who will go? Who will switch? Time will tell.  For all the latest developments, check out our running 2022 candidate list as we continue to update it regularly throughout this election cycle. 

Important Deadlines
| | |
| --- | --- |
| Primary Early Voting | May 28 – June 10 |
| Primary Election | Tuesday June 14, 2022 |
| General Early Voting | October 22 – November 4 |
| General Election | Tuesday November 8, 2022 |
---
ICYMI
Michele Fiore rescinds her candidacy for governor, announces her run for state treasurer.
Michele Fiore announces surprise run for treasurer (ktnv.com)
Danny Tarkanian files for CD2, primarying Mark Amodei.
In unexpected move, Danny Tarkanian files to run for Congress in Nevada's 2nd District - Las Vegas Sun Newspaper
Cresent Hardy files at the last minute for CD1.
Cresent Hardy, Danny Tarkanian surprise election filings in Nevada | Las Vegas Review-Journal (reviewjournal.com)
---
Political News
Nye County clerk unable to institute paper ballot only policy for 2022 election against Nye County Commission's wishes.
Nye County clerk: No time to eliminate electronic balloting - Las Vegas Sun Newspaper
---
Economic News
New Hospital in Reno to open Spring 2022.
Reno's Newest Hospital on Track to Open This Spring | Nevada News | US News

New annual $0.75 minimum wage increase starting July 1st through 2024.
Nevada's minimum wage to increase July 1 (kolotv.com)
Reno ranked as America's best job market for opportunity and growth and ranked #2 in the most affordable places to live and work in the U.S.
2022's Most Affordable Places to Live in the US | GoodHire
---
What we're doing this Interim
The 2021 Nevada Legislature passed Assembly Bill 443, Legislation that fundamentally changed the way the Legislature operates between Sessions. The newly formed Interim Standing Committees have begun meeting, hearing overviews of their mission and setting agendas for the next eleven months.
They continue to meet via video conference but we're hopeful that by Spring some will begin to meet in person. Click here to view a list of upcoming Joint Interim Standing Committee meetings.
2021 Redistricting Maps
The new boundaries would give 14 of the 21 state Senate districts and 27 of the 42 Assembly districts a voter registration advantage for Democrats over Republicans of more than 4.5 percent.

The Nevada Independent
Please see the links below to view the new district lines for Nevada Assembly, Senate and Congressional delegation.
---
Want to receive these roundups in your inbox? Sign up for our weekly newsletter below! 👇