In the video below, Tom discusses the First House Passage deadline and the process by which to enter the Legislative Building now that they've allowed limited public access.
In the video below, Tom discusses upcoming deadlines facing the Legislature and when lobbyists can expect to register for the 81st Session.
Welcome Austin Daly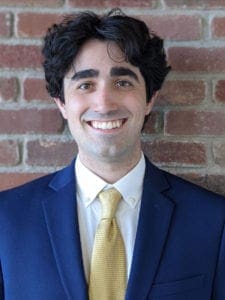 Austin Daly is a former Staff Assistant for U.S. Senator Catherine Cortez Masto and has been hired as a Staff Assistant for Tom Clark Solutions. He will help the team and our clients as we follow committee hearings, track bills, research issues during the 81st Legislative Session, and will lead TCS's video department. You can reach him at austin@tomclarkolutions.com.
He has also worked for federal and state campaigns in the 2018 and 2020 cycles, and was the President of the Young Democrats at the University of Nevada, Reno.
Website Launch
Tom Clark Solutions is excited to announce that our website has undergone a revamp and is now live! We will be updating the website throughout the session with relevant documents, announcements, and pertinent information on the 81st Session. We hope it will become a valuable resource for you all. Please let us know if you have any feedback!
In the Lobby
It's still early in the Session but there is plenty that has happened, albeit virtually. In the video below, Tom reflects on the first month of the 81st Session and discuses the policy efforts we've seen in the healthcare industry, namely telehealth, mining taxes and what we can expect in the remaining 88 days.
Paul Young Joins Tom Clark Solutions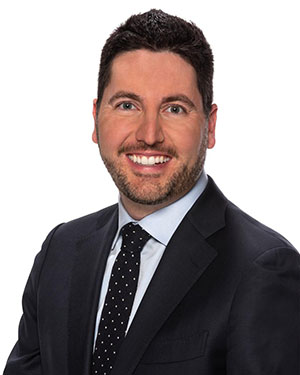 Tom Clark Solutions is excited to announce that Paul Young, formerly Deputy Director of Government Affairs at R&R Partners, has joined the firm as Partner.
"I've had the pleasure of working alongside Paul for many years on complicated issues at the Nevada Legislature" said Tom Clark. "I look forward to having him on the team as we represent and advocate on behalf of our clients at all levels of government."
2021 Nevada Legislature Update
Tom Clark Solutions is preparing for an unprecedented 2021 Nevada Legislature. The prolonged Pandemic is forcing lobbyists to re-think how they approach representing their clients. Our office space and conference center in Carson City is located at 111 W. Proctor St. We are prepared to participate in the process whether we are allowed access to the Legislative and Capitol buildings or not. The office space and conference center will easily accommodate large, safely distanced meetings/gatherings with video conference capabilities.

In addition to Paul's joining the team, Zoë Houghton has joined the firm as Associate to provide legislative bill tracking, to attend hearings and to manage the operations of the Firm.