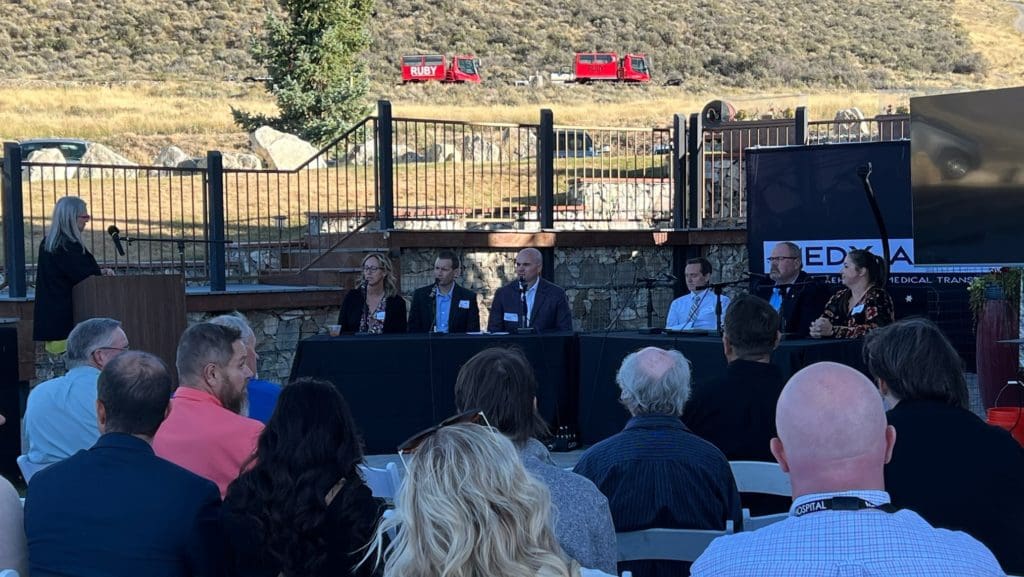 At the inaugural Ruby Mountain Mental Health Summit hosted in September 2022 by MedX AirOne, the audience was engaged, the venue was beautiful, the dinner delicious, and the panel produced a productive conversation around steps toward solving the mental health crisis in rural Nevada. Elko County Sheriff Aitor Narvaiza even described it as "probably the best meeting we've had" on the topic.

Please find below a summary of recommendations based on the input from the panel, community leaders and behavioral health workers in attendance. These recommendations are based on the responses provided to the core question of the evening: If you had a blank check, how would you solve mental health issues in Nevada?

This year's Summit was the first of many to come, as the mental health issues facing rural Nevadans will not be solved overnight. The policy recommendations produced this year will serve as progress indicators for next year's Summit.

For an overview of the entire inaugural Summit, please click here to read the story in the Elko Daily Free Press covering the event.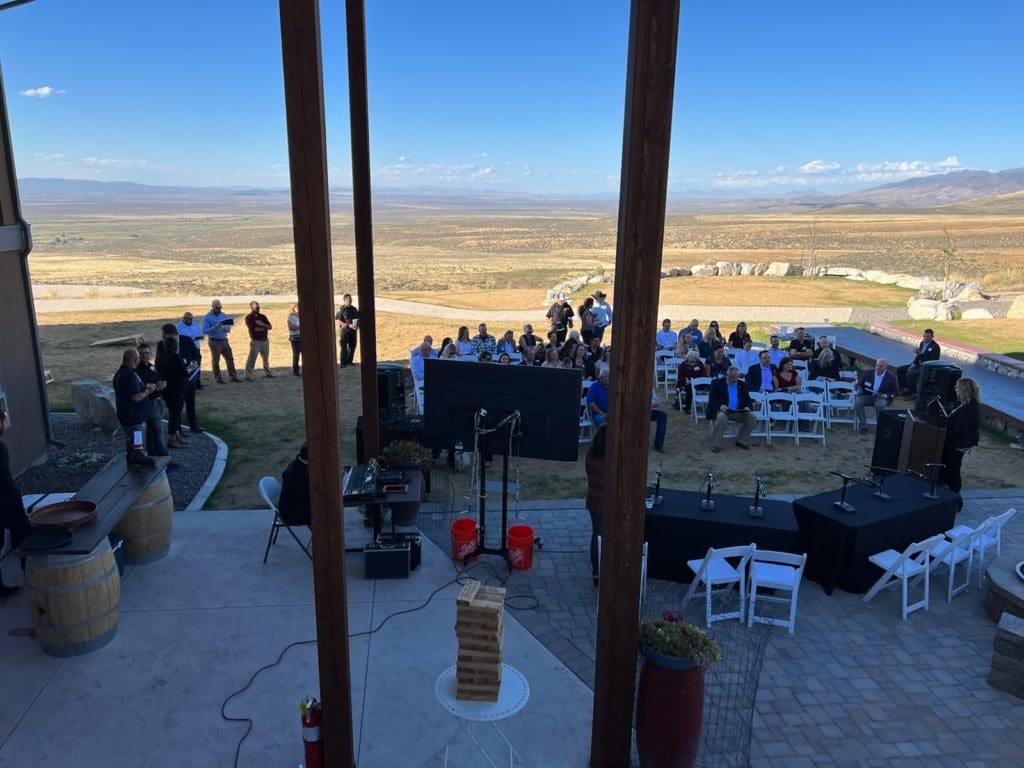 ---
SUMMARY OF RECOMMENDATIONS TO ADDRESS THE MENTAL HEALTH CRISIS IN RURAL NEVADA
Center for Behavioral Health Education

Create a central source for training and education for K-12 students all the way through clinical experience and licensure to meet the needs of employers, behavioral health professionals and consumers. Also serve as a central education resource to help with starting a business in the behavioral health care field or connecting providers with opportunities to practice in rural communities.
Modeled after the Behavioral Health Education Center of Nebraska.


Provide family services focused on addressing mental health stressors

Create or fund programs focused on "helping people in the home" as a method to address the environmental/situational factors that may contribute to a mental health crisis.


Increase in-patient resources

With funding from the American Rescue Plan Act, the Northern Nevada Regional Hospital in Elko will be able to re-open the in-patient psychiatric unit that closed in 2016. This is a great step, but there needs to be more in-patient resources for rural Nevadans. Expanding in-patient resources would not only reduce the outlay costs for patients relocated elsewhere for their behavioral health care needs, but also help prevent these patients from relying on emergency departments to provide the care they need.


Behavioral Health Workforce Center

This Center would address the behavioral health provider shortage in the state by creating the workforce or incentivizing behavioral health workers to practice here. The Center would also provide training in behavioral health technologies and innovations, an analysis of the workforce and serve as a central resource for the public to find behavioral health resources offered in the state.


Licensure Reciprocity / Interstate Compact

Re-evaluate licensing requirements of behavioral health professionals to address the behavioral health provider shortage in Nevada.


Develop a Crisis Care Center model for rural Nevada

Implement crisis care center system in rural Nevada in order to avoid delays in treatment, create better outcomes for people experiencing psychiatric crises, and deploy resources appropriately.


Connect all agencies and clinics across the state

There are numerous state agencies, clinics and hospitals that provide behavioral health services throughout Nevada, but they aren't communicating with each other or the public is unaware of available services. Creating an organizational chart/map and providing a pathway for more communication between entities will prevent duplicative efforts, increase efficacy of resources and clarify to the public where to go or who to contact for their behavioral health needs.


Study the behavioral health needs of first responders

Law enforcement, EMTs and other first responders face occupational stress that is associated with an increased risk for mental health issues. There is a lack of data on the number of behavioral health crises first responders face. Research is needed to better understand the long-term effects these occupations have on mental health.